FOUNDED IN 1985
Flame Gymnastics Academy has been a cornerstone for gymnastics and tumbling instruction since 1985. Founded by Randy "Blu" McMullin, Flame has been under the ownership and direction of Dan and Laura Beam since August of 1995. We are a family owned and family oriented children's fitness facility with multiple programs serving the greater Fort Smith area.
We strive to instill an attitude in our students that will help them become physically, mentally and socially well adjusted youngsters. We want them to learn to deal effectively with challenges, failures and successes. We want them to accept themselves and others at face value and help them develop an attitude that a person can be successful…AND be respectful, polite and a good sport.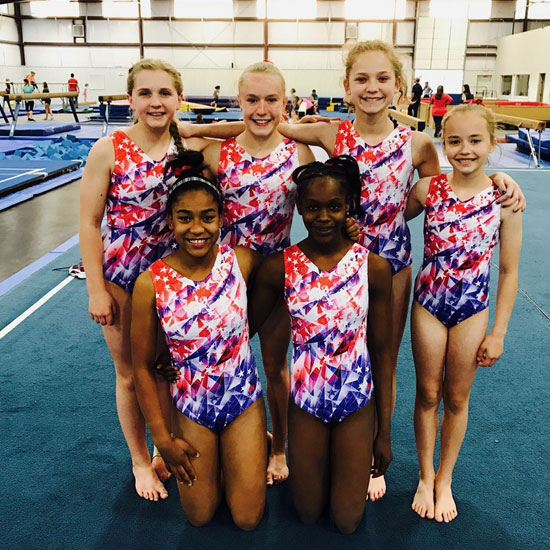 GYMNASTIC SKILLS
Because our student's physical and mental well being are always top priority, we use a teaching philosophy that places emphasis on gymnastics skill progressions designed for each classes age and ability level. At the recreational gymnastics level each child's success should and is based on achievement toward their personal goals of gymnastics learning and mastery.
75,000 and GROWING
Since 1985 we have taught more than 75,000 students and have grown to become one of the most successful gymnastics and dance schools in the nation. As with any "service" oriented business, our success is based on the quality of service we provide. We continually strive to improve that level of service and have, year after year, earned the reputation as providing the best gymnastics and tumbling instruction for area youth. We feel our professional teaching staff is without equal combining for more than 400 years of experience in sport and teaching. We only employ teachers we feel are highly qualified in teaching their chosen classes.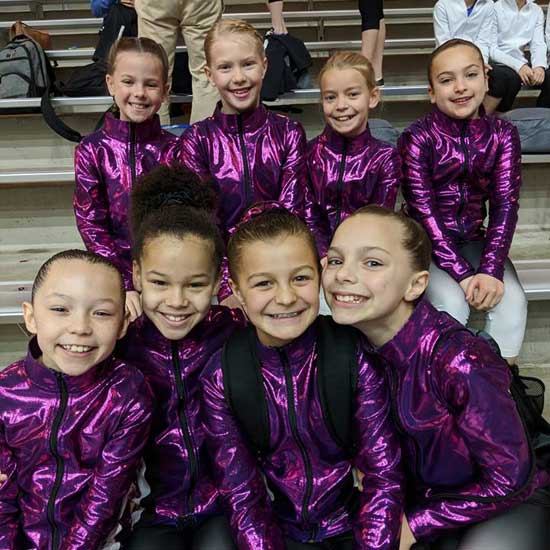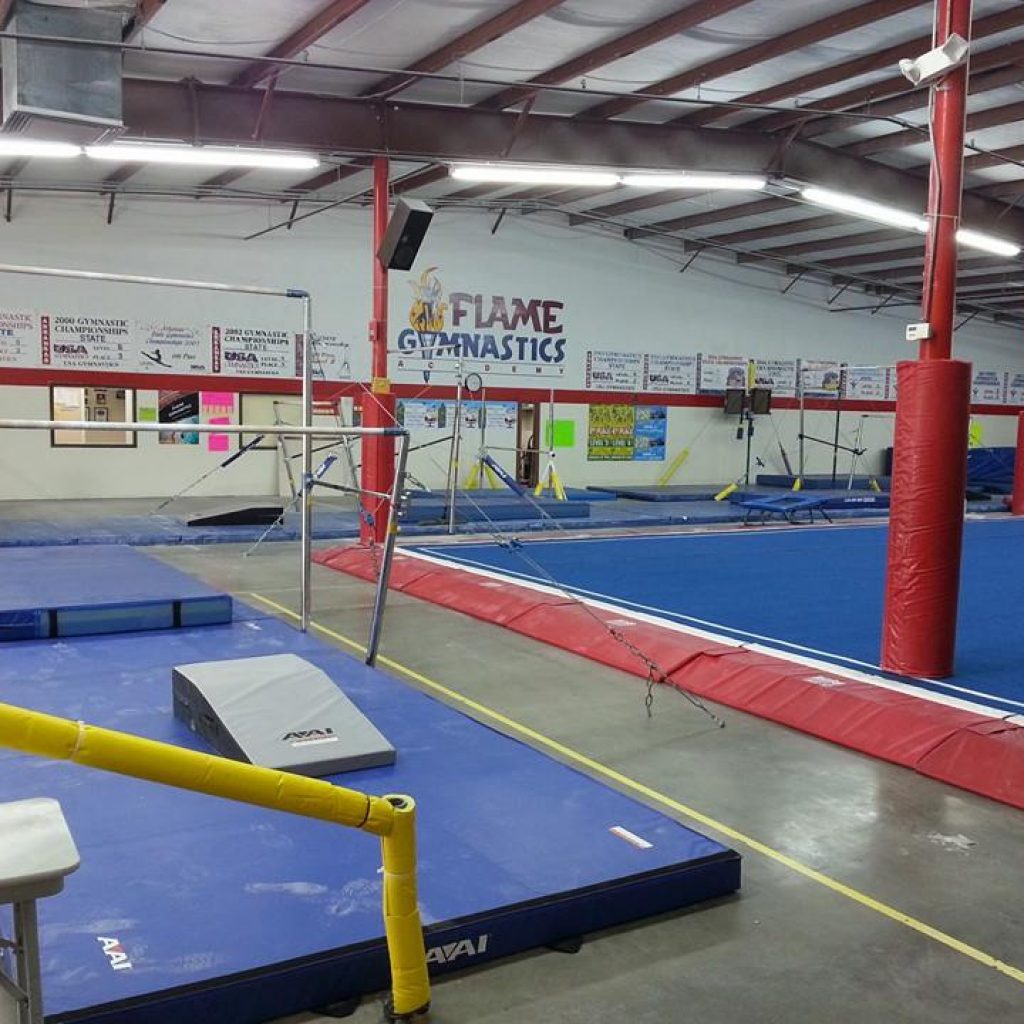 28,000 SQUARE FEET
We have a 28,000 square foot, fully air conditioned facility that is equipped with the finest apparatus available. We also provide ample, well-lighted parking, comfortable seating and a pleasant atmosphere.
Flame Gymnastics Academy reflects an organization based on the incorporated policies of USA Gymnastics, the United States Association of Independent Gymnastics Clubs and the Association of Children's Fitness Centers.